Cable Technology combines superior workmanship with high quality cost-effective products to implement and repair cabling systems that deliver reliability and performance. Our database contains thousands of service providers that have been profiled and screened to ensure that we provide the best service possible. Different technicians based on certification and skills needed to deliver the best results could complete installation and repair work at the same location. All profiles are geared to identify timeliness, reliability, quality, and competitive pricing.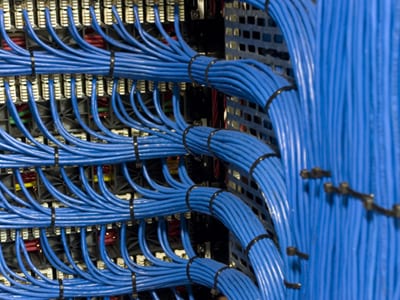 We can handle any installation projects for Industrial, Commercial, and Residential clients. Installation services that we provide include: Data, Voice, Video, Audio, and Fiber Optics connectivity. Our engineers and installation technicians are highly trained and take responsibility of your network project. We can test and certify any cable installation for cross-talk problems, cable length, impedance, attenuation, loop resistance, capacitance, impulse noise, point-to-point noise, and certify the wire to EIA/TIA standards.
Cable Technology also provides repair services for any cable/wire/fiber connectivity issues. We have highly Qualified Technicians, trained to pinpoint problems in cabling systems. Testing of your cabling system with state of the art equipment is a very crucial asset. With today's computer systems running at very high speeds and meeting very high demands, you need to know that qualified people are leading the repair activity. Whether it is in a fiber optic application or a cabling problem, we can find the problem and tailor the proper remedy.
Whether you have in-house wiring problems, or personnel support needed to assist on cut-over projects, or just plain old fashion technical support for cabling problems. For any telecommunications need you may have, we can provide qualified people, equipment and support teams to get the job done. On large scale projects we can work at your location, or establish dedicated off-site project offices. Let Cable Technology work on your next provisioning, installation, repair, move, add, or change and we'll deliver a solution that meets your expectations.